PCD 2019 hair care awards : We did it again!
09/09/2019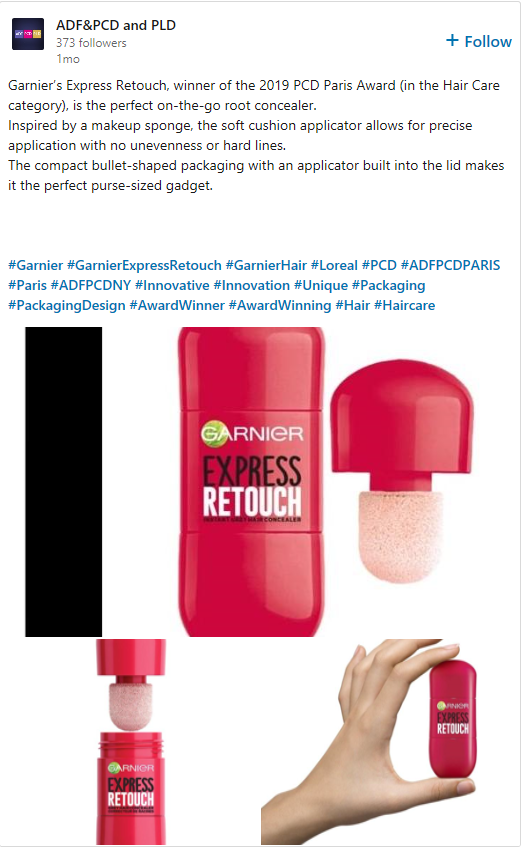 The 2019 PCD hair care Awards saw Garnier pick up first prize for it's 'Express retouch' product.
ADOP France is proud to announce that this product is being produced by an IBM mold manufactured by our team in Arques La Bataille.
We follow up on the PCD 2018 award achievement when the Chanel hand cream container was awarded 1st prize in the premium hand cream category...another highly technical mold manufactured by ADOP France.